prices adjusted to the region – cheaper than Trados.com/store;
we represent Trados since 2008.;
we are the only ones with companies in Vilnius, Riga, Tallinn.
you will get more orders;
you will translate faster;
you will more easily ensure quality;
you will earn more.
The cheapest prices of Trados Studio in Baltic states + free eLearning! Do not miss the opportunity to take advantage of the offer to raise the level of your translations to new heights.
Take advantage of the offer to buy a Trados Studio Freelance 12-month subscription for less! Enjoy the latest software features and ongoing program support by switching to subscription packages.
Leverage the power of Trados Studio 2022 with Language Cloud. Upgrade now to transform your translation workflow and achieve exceptional results.
The indicated prices exclude VAT
New Trados Studio licenses ↓
Freelance license upgrades↓
Products for companies / translation teams
Self-paced eLearning for Trados Studio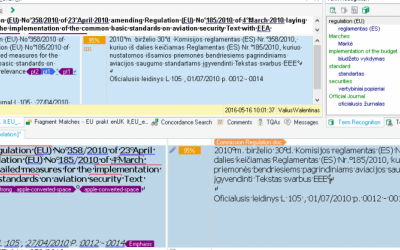 Iga tõlkija, kel vähemalt aeg-ajalt on vaja kasutada Trados Studiot, on kokku puutunud märgenditega. Need on sellised violetsed kolmnurgad, ristkülikud või viisnurgad, mis paistavad olevat puistatud tõlgitavatesse lausetesse ilma igasuguse korrapärata. Hooletud...
  Valige paindlikkus. Valige Trados. Avastage täiesti uus töötamise viis ja suurendage oma tootlikkust uue SDL Trados Studio 2021 abil. Maailma populaarseim CAT-töövahend ühendab nüüd, tuginedes aastatega valdkonnas saadud kogemusele, oma turuliidrist töölaual...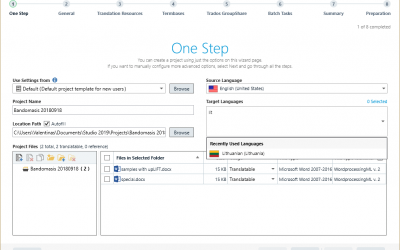 Lihtsalt käepärane ja kiire Olin märtsi lõpuks kindel, et programmi Trados Studio uue versiooni väljalaskega läheb aega. See avaldati siiski õigel ajal, vaikselt ja esmapilgul märkimisväärsete uute funktsioonideta. Ometi ma ei kahetsenud selle ostmist. Kuigi programmi...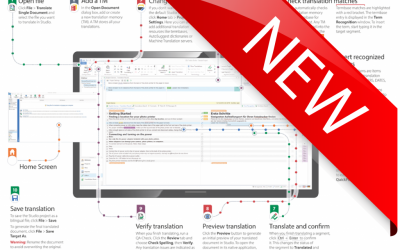 Great infographic about 10 easy steps on how to translate a file with SDL Trados Studio 2017 (english). Source You want to try it by yourself? Try the free and new SDL Trados Studio 2017 version on your PC. Contact us now!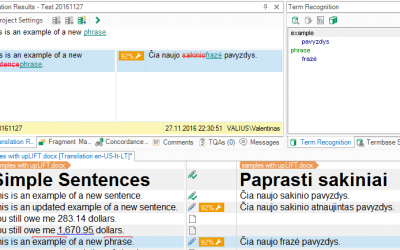 Kõik tõlkijad teavad, et mis tahes tõlketarkvara, näiteks Trados Studio, muudab tõlkimise lihtsamaks: kui ühe lause ära tõlgite, võetakse see aluseks kõikide sarnaste lausete tõlkimiseks, rääkimata sellest, et sama lauset pole vaja enam kunagi üheski tekstis uuesti...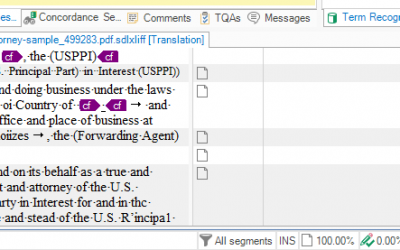 Ehkki tõlkeäris kasutatakse tõlkeabiprogramme (Trados, SDLX, Trados Studio jt) laialdaselt juba 1990. aastate algusest, suhtuvad paljud tõlkijad neisse skeptiliselt. Mitte sellepärast, et nad oleksid tehnoloogia vastu meelestatud, vaid põhjusel, et ka pärast tarkvara...
Mäletan, kuidas proovisin esimest korda Trados Studioga saadud programmi MultiTerm. Olin harjunud tegema arvutis kõike vaistlikult, katse- ja eksitusmeetodil, lugemata igavaid juhendeid. Nii kukkusin looma ka oma "sõnastikku". Kukkusin läbi. Kõik, mis ma saavutasin,...